Posted Aug 08, 2008 in Graphic Design and Technology

2
Today, my friend and co-worker Kyle's iPhone/Touch application Ancient Wisdom went live on the iTunes App Store. Ancient Wisdom is a small and light-hearted tool that displays koans and sayings by philosophers and writers such as Lao Tzu
I helped out by designing a logo and some background art. The rather cute monkeys who help impart the ancient words of wisdom were created by the developer himself, a noted fan of our simian friends.
Here's the logo in its current state: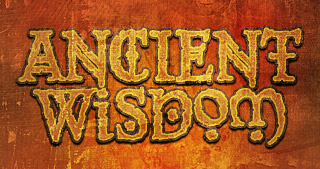 I'll be helping to polish and refine the user interface over the next few weeks. I'm also really exited by the prospect of designing in a technology that perhaps requires fewer compromises than HTML!